Thank you for visiting Japan and Osaka!
also thank you for finding our sushi restaurant "Minayoshi"

Here are 8 reasons for recommend our sushi restaurant.


1. The dericious food and menu
The chef(Me) goes to fish market everyday and choose/buy the fish/ingredient
by myself. That is why our sushi/sashimi are so fresh!
I've been cooking since I was 18 and We offer a lot of dishes( see detail below) and menu are flexible.
You can ask "No wasabi!" "no raw fish!" "less rice!" any request available!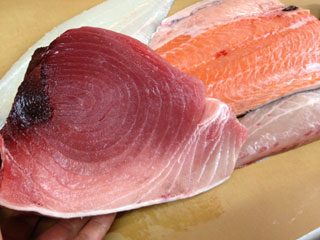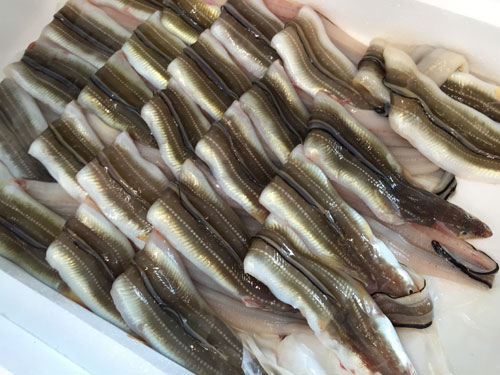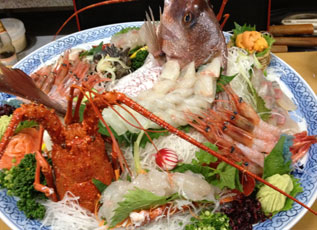 2. Better Price
The Conveyor belt sushi is certainly reasonable and interesting. However, if you are coming to Japan,
we recommend real sushi and delicious dishes made by long experienced sushi chef!
It is not really cheap but not expensive and reasonable!
Please read "Menu"below for more information!



3. The Chef can speaks English!
The chef(me) can speak english(may not "speak well " but yes I can!)
So you can ask me anything about sushi, Osaka, Japan, Japanese food , Sashimi so on.
and let's have a nice conversation with English freely!!
So please make yourself at home!



4. Long History in Osaka
Our small sushi restaunrant was established 1973(with my parents).
I took over the restaurant 20 years ago and then moved to current location.
I have 20 years ...and my mother has 60 years sushi ecperience.
We have 5 counter seats, 2 tatami private rooms.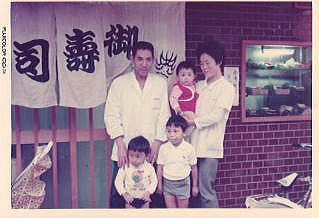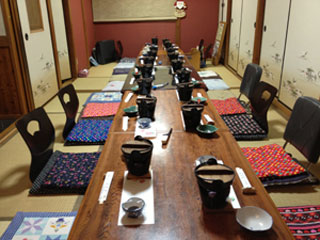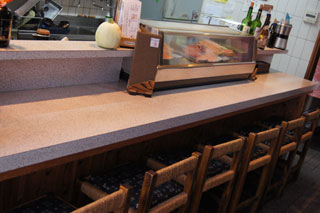 5. Good Reputation
We received interviews from over 25 TV shows.
We have welcomed many celebrities.
Such as Actress, the manager of Lucasfilm and Cirque du Soleil and more!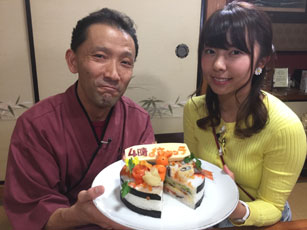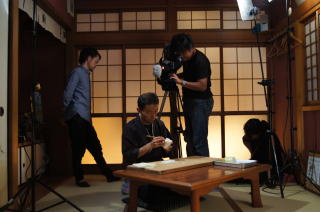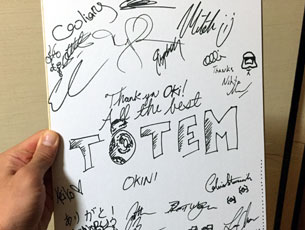 TV reporters and comedians ,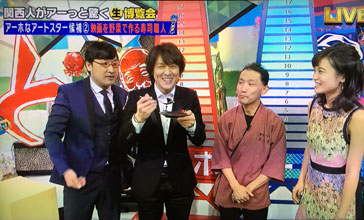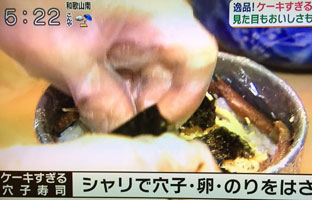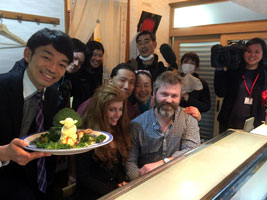 6. Japanese vegetable carving (Mukimono)
Mukimono is a traditional Japanese cooking tequnick.
If you'ld like to, I'll make you some vegetable carving and wait for you(need reservation)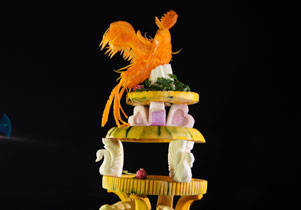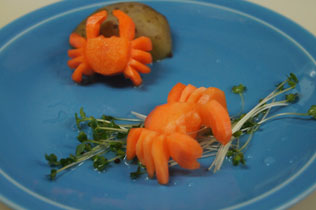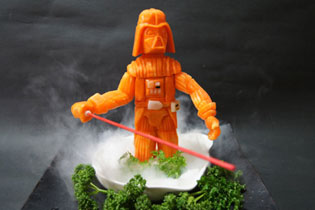 Do you want to know how to carve vegetable? visit my Youtube channel! MINAYOSHI


7.Sushi cake
This is also why I showed up on TV many times.
because I create Sushi cake in 2005 (I think I'm founder of it!)
and I've been making over 900 sushi cake so far.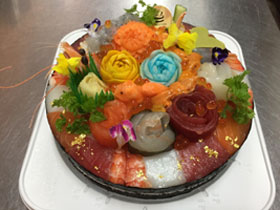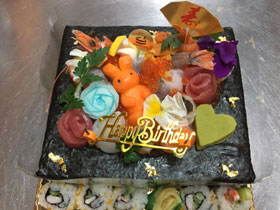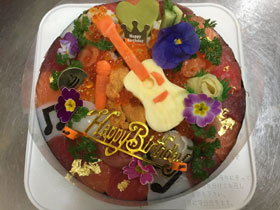 8. Omotenashi (hospitality)
I would like to all travelers who came to Osaka, to make good memories!
I really hope so and do my best for you!!!
So please do not hesitate to contact us!!